The White Company needed an effective strategy to rapidly promote their Spring & Autumn/Winter Collection.
The brief required a creative who could deliver HTML5 banners with strict deadline.
I developed HTML5 remarketing banners.
I ensured that creatives were validated using HTML5 Validator. The template created was tested thoroughly to ensure bundles contain all necessary assets.
PLATFORM: DoubleClick
INDUSTRY: Retail
DEVICE: Desktop, Mobile, Tablet
SIZES: 160×600, 300×250, 300×600, 728×90, 970×250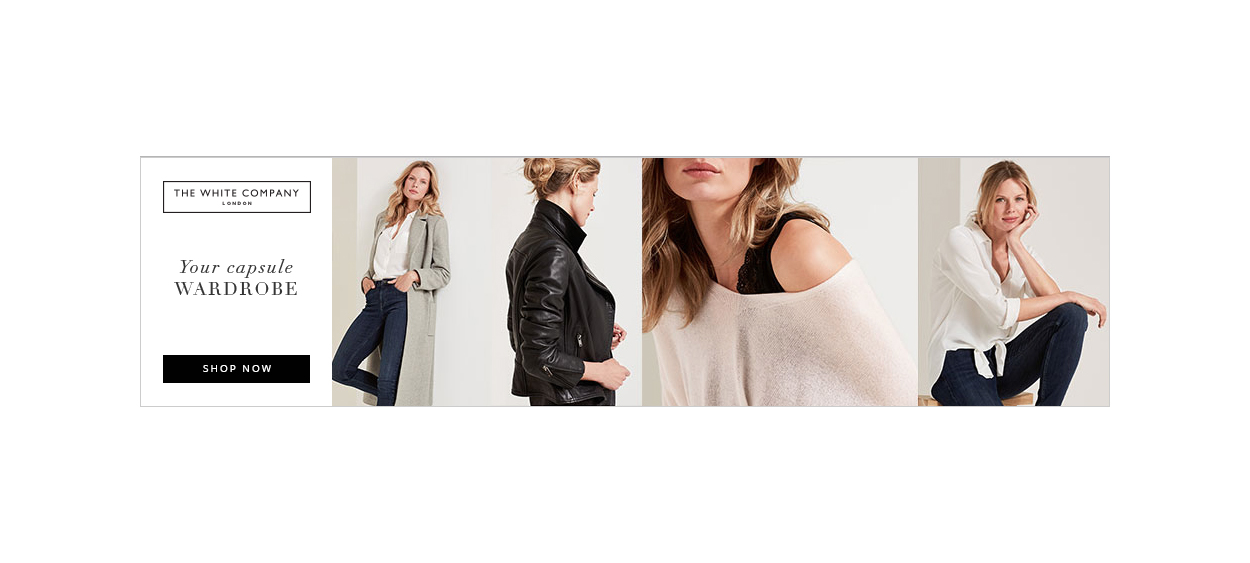 I delivered all banners on time and to budget.
Going forward, I recommended Dynamic Remarketing Creative banners which would solve the clients issue of having to create new banners every time they need to run a campaign as it allow for easy updates of offers, imagery and copy. It also allows client to show different messaging and imagery to each audience group.
CLICK SIZES TO VIEW BANNERS:
"Thanks for sending this over. All looks good to me…"
Rob Jones
Director at BBJ&K