The TEFL Academy has over 70 TEFL courses running every month in locations throughout the world.
The goal was to target prospective teachers to enrol for their Level 5 TEFL Courses.
The brief required a creative who is proficient in using Google Web Designer to create a custom template for dynamic remarketing ads and should also have knowledge of uploading the template on AdWords.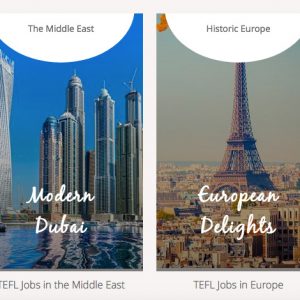 I developed dynamic remarketing banners using Google Web Designer and AdWords.
I ensured that creatives are validated using HTML5 Validator. The template created was tested thoroughly to ensure bundles contain all necessary assets.
PLATFORM: AdWords
INDUSTRY: Education
DEVICE: Desktop, Mobile, Tablet
SIZES: 160×600, 300×250, 300×600, 320×50, 728×90
FEATURE: Dynamic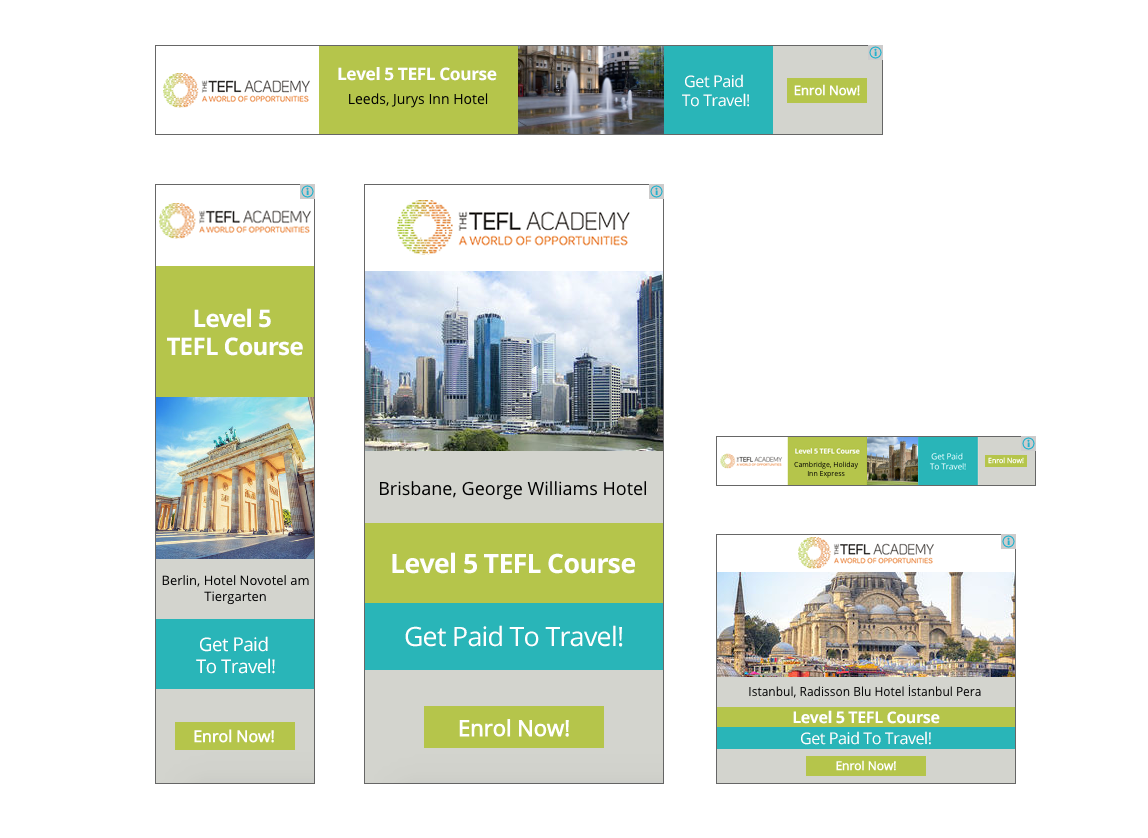 "Emmanuel did a great job in creating Dynamic Remarketing Ad Templates for us. He has a great knowledge of both Google Web Designer and AdWords.."
Emma Sheldon
Web and Digital Strategy Manager at The TEFL Academy